Product Development | Working student | 8 -16 hours | Junior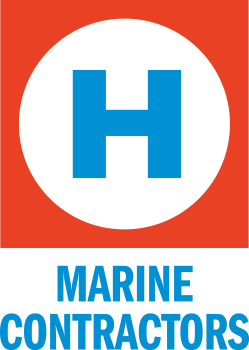 Bedrijf

Type

Stage

Locatie

Leiden

Branche / Vakgebied

Research and Development

Website
Omschrijving
Product Development | Working student | 8 -16 hours | Junior
Will you help the Product Development Team making innovation a notch faster? Join our team in Leiden as a Working student for Product Development.
A unique maritime adventure
At Heerema Marine Contractors, we do something new every day. We operate the world's largest crane vessels and with them we transport, install and remove offshore structures for the offshore energy markets. Our projects range from installing wind turbines, removing retired offshore oil and gas platforms, and installing platforms up to 50,000 metric tons. By joining us, you will play an important part in our unique maritime adventure.
Your role in the story
For the growing Product Development team, we are looking for two student colleagues that can assist with a diversity of tasks, ranging from administrative work to in depth technical work. The variety in the work will give you the opportunity to participate and experience much of the innovation occurring within the company. Some of the tasks ready for you to jump in include:
Setting-up graphical system decompositions of complex machines and simulation models.
Market research and competitor analysis for the development of a new vessel
Summarizing past & present development drives for filing and sharing with the organization
Investigate the dynamic behaviour of our crane equipment onboard by developing models of dynamic systems and carrying out simulations
Who will you work with?
You will be embedded in the development department. You will work closely with a diversity of other departments such as the Heerema Simulation Centre and running projects such as the development of a motion compensated gripper frame.
Is this the job for you?
Excited to contribute to HMC's development aimed at offshore wind 
Affinity with new technology
Natural aptitude for grasping new concepts and ideas quickly
Independent but sociable colleague
Structured and precise
 Enrolled in a mechanical, maritime, offshore engineering Bachelor or Masters. Other technical backgrounds will also be considered.
Optional: knowledge on systems and control
Here is what it takes to be a real Heerema colleague
Learning mindset, which means being open to feedback, curious, and eager to learn;
Personal leadership which means you are an entrepreneur at heart, have the mindset of a founder and take control of your own work and development.
Working at Heerema Marine Contractors
Making the impossible possible offshore, this is what drives us at Heerema! To execute our offshore projects we must innovate, engineer and develop to find solutions for our clients' challenges. We are passionate about sustainability and are guided by our Sustainability Roadmap to reduce our impact on the planet. Working with Heerema means working in an international, informal, and friendly environment where you will meet likeminded and passionate colleagues.
Here's why people love working with us
Working on challenging projects.
Extensive onboarding process and opportunities to develop.
Fun Friday-afternoon get together with colleagues;
Free exercise facilities;
A social safety net with committed colleagues around you;
Plenty of digital and real-world activities to get to know colleagues outside your team;
Is this your dream job? Put in your application now!
We are looking forward to hearing from you. We are interested in your CV, but we mainly want to find out more about your ambitions, your personality, and what is your motivation to succeed. So be sure to include a brief cover letter explaining why you are the perfect fit for this position.
So click here, apply and make the impossible possible with Heerema. We'd love to meet you!
The application process
The application process will consist of a phone screening and an interview.