Junior Engineer for Dynamic Mooring Analyses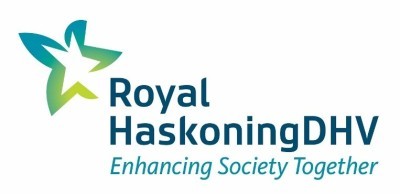 Bedrijf

Royal HaskoningDHV

Type

Vacature

Locatie

Rotterdam

Branche / Vakgebied

Research and Development

Vereiste taal

Engels
Omschrijving
We are expanding our team of Dynamic Mooring specialists and opened a vacancy for a Junior engineer for Dynamic Mooring Analyses. In this position, you will become an engineer/modeller in our Resilience & Maritime team. This team is a global leader in the field of water and maritime, delivering eye catching (international) projects. In this role, you will contribute to:
dynamic mooring analysis as part of large multi-disciplinary projects development of our tools and digital products, including 'Smart Mooring': our Digital Twin of the ship-shore interface!

Royal HaskoningDHV is a world-renowned international engineering consultancy firm and globally ranks number 3 in ENR's Maritime Consultancy list. Within Royal HaskoningDHV, you can continue developing your career as a port engineer, while working on exciting projects together with enthusiastic and highly qualified colleagues! Click here to know more about our nautical and mooring services.
What you will do as Junior Engineer
The position is based in the Netherlands, but involves a lot of interaction with our overseas offices (e.g. Vietnam, Australia, Dubai, Indonesia and Peru). You will work as a modeller focusing on projects where understanding of the behaviour of moored ships in ports, subjected to wind, waves, current or passing vessels, is essential for the development of the port. Metocean assessments, mooring design, numerical modelling of moored ship behaviour, and moored ship response analysis are all essential elements in your contribution to our exciting projects.
You will also play a crucial role in our highly innovative digital product 'Smart Mooring': www.smartmooringsolution.com. This application is a digital twin of the ship-shore-interface and connects all kinds of (metocean) dataflows to provide predictive and actionable insights for safer port operations. Click here to know more about our services: Smart Mooring - Create safer, smarter and more efficient ports.
You manage and carry responsibility for: project execution, including technical assessments, reporting, data management, tooling (in Python), and quality assurance contribute to existing and new innovative (digital) developments in relation to ship mooring, presentation of content and results in both external and internal area's cooperation with our team in Vietnam and guiding them in projects.
Where you will work
You will become part of the Business Line 'Water & Maritime'. This business line focuses on three leading markets: maritime, climate resilience, and water technology. We care about our people, clients, and society. We create positive impact on the world, developing sustainable solutions to local and global issues together with our clients and partners. We act with integrity and transparency and uphold the highest standards of environmental and social governance. We are diverse and inclusive, not compromising safety or well-being.

Our advisory group 'Resilience & Maritime NL' (200 professionals) is part of this business line and works closely together in integrated projects in the field of Ports, Waterways, Rivers and Coasts. We have a very strong position in the Netherlands and abroad, working jointly with our colleagues in overseas offices.

We collaborate with our partners and clients in challenging and profitable projects aiming for safe mooring of ships inside ports, but also for more exposed locations.

We continuously develop industry leading knowledge, best practice expertise, and techniques and combine these aspects in an integrated and innovative approach to realize the best solution for our clients and society.

With our enthusiastic team, we build long-lasting relationships, and inspire the people around us.

Within the Advisory Group 'Resilience & Maritime NL', a team of 10 highly qualified experts work in the field of Dynamic Mooring Analysis and port engineering. You will be joining this ambitious and energetic team that contributes to safe mooring and safe/efficient operations of moored vessels in ports all over the globe, and working on studies of mooring configurations. Through these, we have possibilities to enable higher throughputs in ports and/or ensure safer mooring.
What you bring
We are looking for a Junior engineer for Dynamic Mooring Analyses who has a profound interest in understanding the behaviour of moored ships in port engineering. You contribute to the further expansion and strengthening of our team by your effort in modelling, writing, tooling, and your passion to provide our clients with the best solutions. We expect candidates to comply to the following minimum qualifications:
 
Education: MSc degree Delft University of Technology in Civil/Maritime/Offshore Engineering (specialization in ship motions/floating structures is a pre).
You are based in the Netherlands.
Work experience is not required.
You have affinity with moored ship behaviour in port engineering.
You want to gain experience with numerical modelling of ship motions.
You are able to work with Python.
You have excellent reporting and communication skills in English, and preferably Dutch.
Excellent listening skills and the ability to understand the client's needs and win their trust.
You have a collaborative approach and enthusiasm in working together as team player with colleagues, clients, and partners.
You are motivated to contribute to the digital innovation of our products and consultancy, such as our digital product Smart Mooring (www.smartmooringsolution.com).
What we offer you
Within our company you will be able to develop yourself while working on challenging projects, both in the Netherland and worldwide. Besides that, we also offer you:
a good work-life balance, including a laptop, and company cell phone so you can work wherever and whenever you want.
working from home (WFH) agreement, including home office furniture and WFH allowance.
28 holiday days based on a 40-hour work week.
a good primary salary and pension accrual through our own pension fund.
a workplace in our office in Rotterdam (from 2024: Delft), Amersfoort or Nijmegen, and travel allowance or a NS.
Business Card (public transport).
lifelong learning by offering you plenty of training and development opportunities.
personal budget which you can use to buy extra days off, to buy a bicycle or to have additional salary.
bonuses based on company profit.
Are you our new colleague?
We would like to meet you! Click on the apply button and upload your most updated CV and motivation letter.
For more information, you can always contact Michelle Spoor, lead recruiter Water & Maritime, at michelle.spoor@rhdhv.com. Although the system allows the submission of a LinkedIn profile, please submit your most updated CV and motivation letter so that we can better assess the application. The application process then consists of 1-2 interviews and a possibility of an online assessment. Are we all enthusiastic after this? Then you will receive an offer from us, and we will be happy to welcome you on board!
Due to GDPR, please submit your application via this link and not via email. CVs submitted via email will not be processed. Please use this email only for inquiries regarding the vacancy or if you have trouble applying online.
 Acquisition for this vacancy by agencies is not appreciated and offered candidates will not be taken into consideration.